Donors are investors in the lives of the children we serve, so measuring the impact of our program is very important.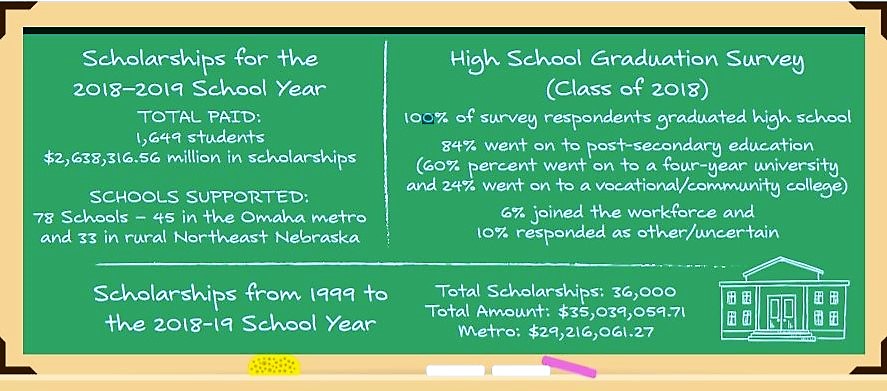 For parents, scholarships represent freedom of choice for their child's education. For children, scholarships help their sense of belonging which we believe helps their academic performance – the focus of our comparative study we have planned for this fall with UNO's Support and Training for the Evaluation of Programs (STEPS). 
Our current parent survey collects demographic data and information on school quality and satisfaction, along with parental involvement and satisfaction with CSF.
October 2018 Parent Survey Results (919 families)
Parental Choice: 72% of parents stated a CSF scholarship gave them a lot more freedom to choose their child's school.

Parents reported 88% of children who transferred to a new school with the CSF scholarship liked their current school very much or extremely, compared to only 37% for their previous school.

Parents were also much more satisfied with their current school, with 93% reporting they were satisfied or very satisfied with their child's current school, compared to only 47% for their previous school.