2019-20 applications are now closed.
Applications for the 2020-2021 school year will open in February of 2020. CSF will require 2019 income documentation at that time, please save it for that purpose.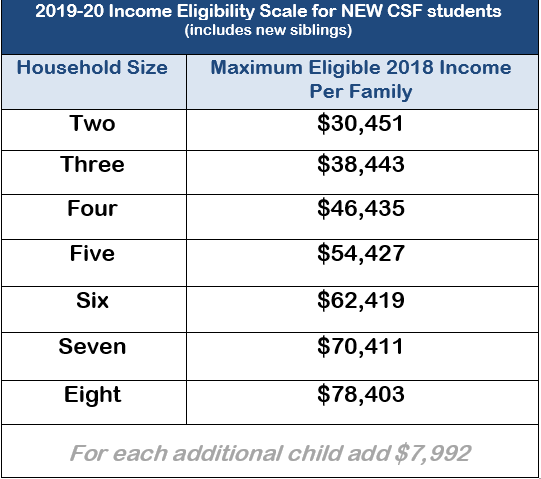 *If your household income exceeds the Maximum Eligible Income for a scholarship, your family is not eligible for a scholarship.