Our Stories
Meet Jade
Jade, a single mother of four children, is truly an inspiration and a model of hope.By the time Jade graduated high school she was the mother of two boys and without a mother herself. Over time, she earned a certificate in medical assisting and had two more children. Jade was born in Flint, MI where she says "the body count of murdered black men is higher than the graduating class count. And school closings are more and more common." 

She wanted more for her children. She googled the top ten places in the U.S. to raise children and discovered Omaha, Nebraska. Moving to Omaha she was determined to offer her children an education and lifestyle they would not have in Flint. Jade did not think it was possible for her boys to attend a private school until she found out about Children's Scholarship Fund.
In 2014, both boys received CSF scholarships to attend Jesuit Academy where she says they are getting a great education that will prepare them for the bright future they are destined to have.
Meet Ivori and Jai
Ivori Crawford is no stranger to perseverance. As a single mother and the first member of her family to attend college, she leads a very ambitious life. And her son, Jai is learning first-hand the importance of setting goals and not letter anything get in his way. While pursuing her own education, it became very important to Ivori that she set a strong academic foundation for Jai. She said that she wanted the enrichment programs, smaller class sizes, and values-focused education offered by private schooling but could not afford it on her own.  While touring St. Cecilia's, Ivori learned about Children's Scholarship Fund and decided to submit an application. Luckily, Jai received a scholarship.

Ivori is extremely grateful for Jai's scholarship and would like to say to CSF donors "you are truly making dreams come true. Through your generosity, you are providing our children with the opportunity to have bright successful futures."
Meet Josh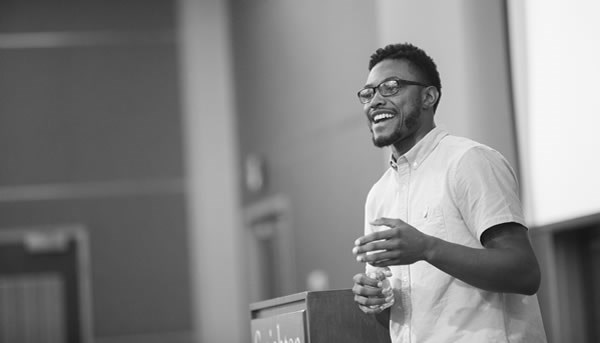 Josh Jones first used a CSF scholarship to attend Jesuit Academy in fourth grade and it was there that he decided he wanted a future in basketball. Josh jokes that he learned to be a diligent and well-behaved student because the school rewarded good behavior with extra time on the basketball court. After middle school, Josh played basketball at Omaha Central (winning three state championships and setting a record for scoring and then earned a scholarship to Creighton University where he was a standout guard for the Bluejays.

Along the way, Josh overcame some serious setbacks. He was only a sophomore in high school when his father passed away. And during his time as a student at Creighton, he was diagnosed with a life-threatening heart condition which cut short his final basketball season. Although he could no longer pursue his dream of becoming a professional basketball player he never lost his trademark optimism and positive attitude. He now works as a community coach at the Urban League of Nebraska and is a motivational and inspirational speaker.    Who better to inspire and mentor kids than Josh?  

Josh says that where he grew up he "was surrounded by drugs and violence every day. Everyone has choices in life, but not everyone has opportunity." He's thankful for the Children's Scholarship Fund and says "it gave me the chance to make right choice and change my family's legacy."
Meet Robin and Sage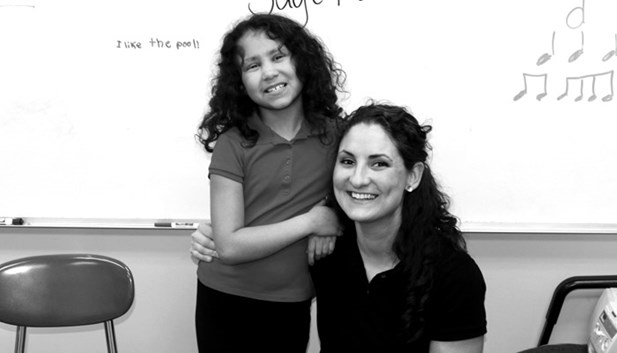 Robin understands the importance of finding an education that fits, especially for her daughter, Sage, who was struggling at her old school.

"Sage hated school," Robin said.  "She would put her head down on the kitchen table and cry almost every morning. She would refuse to go."  Sage was only a kindergartener at the time, and Robin was at a loss.  Towards the end of Sage's second year in Kindergarten, Robin heard about Phoenix Academy, a school that specializes in helping students with learning challenges.  It seemed like the perfect solution, if Robin could afford it. Thankfully, Robin's family was selected to receive CSF scholarships.

While Robin's son, Parker, was also offered a scholarship, Robin opted to send him to their neighborhood public school instead.  "Sage and Parker learn very differently," Robin said.  As a parent, Robin understood that her children needed different learning environments. For Sage, however, attending Phoenix Academy has made all the difference.  According to Robin, "it's like Sage is a completely different kid…we couldn't have done it without CSF"
Meet Evann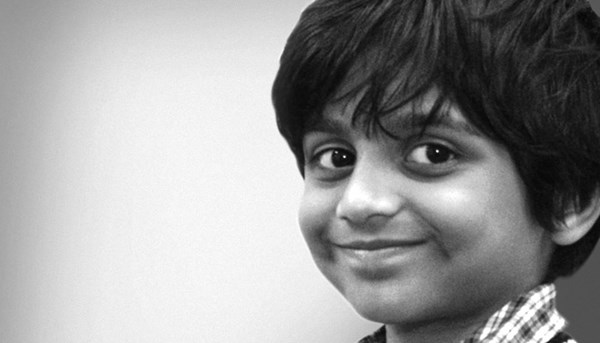 As you can see from his picture, Evann is a happy kindergarten student.  His favorite subjects are math and phonics.  Besides playing soccer with his dad, he loves dinosaurs and saving animals.  Very soon he is expecting a new baby brother or sister.  Evann's family has high financial need, his father works as a minister and his mother is a homemaker and student.

It is not easy, but Evann's parents, like all CSF families, must make their own financial commitment of $500.  Evann's scholarship from CSF Omaha has enabled his family to choose where he receives his education--a choice that every parent hopes to make.
Meet Nyawuor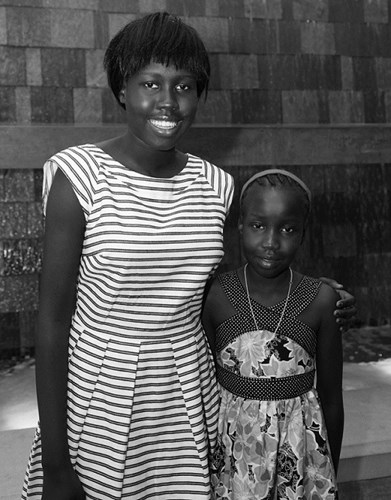 Excerpts taken from Opportunity and Hope by Naomi Schaefer Riley; 2014

When Nyawuor and her family moved to Omaha in 1995 to join the thousands of other Sudanese families who had fled their home country, they could barely afford food clothing and shelter.  They were living in what Nyawor calls "the projects" and faced a lot of violence.  She recalls that her father wanted his children to attend a school where they could be "reoriented" in a safe education environment with few outside distractions.  Nyawuor's cousins were attending All Saints Catholic School and her father felt it would be a good change.  Nyawuor's parents could not afford tuition so they applied for and received, a scholarship from Children's Scholarship Fund – she and her six siblings.  "New to the country, new to the language, and still healing from the past she left behind in Sudan" Nyawuor found a safe and nurturing home at All Saints School where her teachers encouraged her to think for herself.

Nyawuor's mother passed away when she was in high school and she has since taken on the role of helping to raise her siblings.  Her father couldn't find work in Omaha so he moved to Alaska where he would work on fishing boats for months at a time.  At this writing, Nyawuor was attending college at the University of Nebraska at Omaha and hoping to earn a master's degree in social work after she graduates. We expect her to achieve great things.
Meet Sami and Melissa
Sami learned at a young age that hard work and responsibility were the keys to success and attributes her achievements, in part, from the education she received at Holy Ghost.  Sami's mom, Melissa, a single mom, also played a critical role in Sami's desire to learn and lead.  Melissa wanted Sami to attend a school that taught the same values and beliefs as she taught Sami at home.  She also knew that Sami needed to be challenged.  Melissa was determined to send Sami to Holy Ghost but couldn't afford it on her own and says that a scholarship from CSF helped show Sami that hard work could bring rewards.  Because of her success at Holy Ghost, she earned a scholarship to attend Daniel J. Gross Catholic High School.  She participated in a work-study program to help pay for the remainder of her tuition.

Today Sami is a pre-social work major at the University of Nebraska at Omaha and is the recipient of the Regents Scholarship and the Susan T. Buffett Foundation Scholarship.  Sami has chosen a career where she can give back and use the values she learned to help others. She says a scholarship from Children's Scholarship Fund enabled her to attend Holy Ghost which gave her the skills she needed to be a leader.  No doubt Sami will make a difference in this world.